Please see the Richmondshire District Council website for information on the Garden Waste Collection Service for 2016/2017
RDC Parking Permits available to buy in our Hawes Office. Call in for information.
LAPTOPS for HIRE
We have a new suite of laptops, available to hire on a temporary basis
The next mobile skip will be in Hawes on
Saturday October 15th
FREE WI-FI - Coffee machine - 2nd Hand Books
photocopies - faxes - scanning - general enquiries
WHAT'S COMING UP IN HAWES
Do you have an event coming up? Send us a poster and we'll advertise your event for you.
In the mean time, why not see what's on at the Dales Countryside Museum, or Gayle Mill? You can also find more information on the Visit Hawes website.
Hawes Community Office, Library and Post Office is run by The Upper Wensleydale Community Partnership Limited, a not-for-profit organisation limited by guarantee.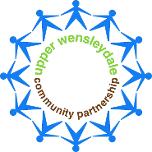 Opening Hours
Monday to Friday - 9:00am - 5:30pm
Saturday - 9:00am - 12:30pm