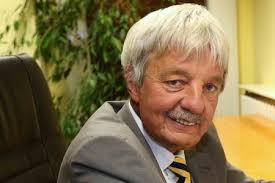 John Blackie
of Hawes & High Abbotside (Councillor, Entrepreneur and Businessman), died reluctantly at the Friarage Hospital on July 13, aged 70 years.
A Celebration of John's life will take place at The Wensleydale Creamery, Hawes, in deeply rural Wensleydale on Friday 27 September at 12.00 noon. All welcome. (Please note the change to venue and time).
FOR DETAILED INFORMATION CLICK HERE
There is no requirement to wear black, but there is a special request to wear colourful socks and scarfs. Seating will be limited, therefore please feel free to bring a fold away chair.
A Park and Ride "Little White Bus" service will be available from Hawes Auction Mart, DL8 3NP from 10.45am onwards.
Donations for the Yorkshire Air Ambulance and Macmillan Cancer Support may be given at the Creamery following the Celebration or sent care of John Blenkiron & Sons, Funeral Directors, 21 Queens Road, Richmond. DL10 4AJ.
Hawes Community Office, Library and Post Office is run by The Upper Dales Community Partnership Limited, a not-for-profit organisation limited by guarantee.

Opening Hours
Monday to Friday - 9:00am - 5:00pm
Saturday - 9:00am - 12:00pm