MOBILE SKIP - SATURDAY 19th AUGUST9:00am-1:00pm, Hawes Industrial Estate
JOB VACANCY - Project Officer
We currently have a vacancy for a part-time Community Land Trust Project Officer.
20hrs per week. £13,000 per annum.
Initially a 1 year contract with possibility of extension at the end of the project. Opportunity to work from home or based at the Community Office in Hawes.
Hawes Community Office, Library and Post Office is run by The Upper Wensleydale Community Partnership Limited, a not-for-profit organisation limited by guarantee, serving the Upper Dales.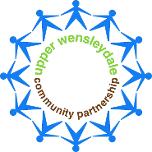 Opening Hours
Monday to Friday - 9:00am - 5:30pm
Saturday - 9:00am - 12:30pm